For those of us who were around during the Vine years, it seemed like the short-form video app was destined to go the distance.
With a 6-second time limit that sparked viral creativity, the platform was immediately met with cult popularity. Early user growth was explosive and many creators went from obscurity to Hollywood level fame, seemingly overnight.
But it wasn't long before warning signs started to pile up.
Ultimately, Vine shut down due to not having a monetization strategy, external competitive forces, persistent leadership turnover and mistreatment of the creator community.
To fully comprehend how the video looping giant that once surpassed over 200 million monthly users, came to enter a death spiral, we have to start at the beginning.
Vine Full Timeline
Company Is Founded
Vine is founded out of New York by Rus Yusupov, Dom Hofmann and Colin Kroll. The trio conceived the idea for the company while working together at Jetsetter, a luxury travel site that was later bought by TripAdvisor.
Twitter Acquires Vine
Twitter acquires Vine pre-launch for $30M. The acquihire results in Vine continuing to operate as a standalone service.
Official Launch
Twitter announces the official Vine launch, with initial availability on the iPhone and iPod touch.
Top Free App in IOS App Store
Released for Android
Twitter announces that Vine is now available for Android users. Within the same press release, Twitter also discloses that Vine has more than 13 million registered users.
Co-Founder Dom Hoffman Steps Down From Lead Role
Hoffman steps down from his lead general manager role at the company, and is no longer a day-to-day employee.
Co-Founder Colin Kroll Steps Down From Lead Role
Kroll steps down from his role as general manager and takes on an advisory position. The exit comes just months after Kroll took over the position from departing co-founder Hoffman.
Loop Count Is Introduced
A new feature is announced that allows users to see how many times their video has been played. The platform started tracking the loop count metric as of April 3, 2014.
Twitter Releases It's Own Video Service
Videos with a 30-second time limit. can now be taken within the Twitter app directly or uploaded from the camera roll Twitter insists that they remain dedicated to Vine, but the new feature is viewed by the public as a potential Vine killer.
'Vine Kids' Is Released
A new service called Vine Kids is released, allowing a younger audience to safely watch Vine videos.
Co-Founder Rus Yusupov Is Laid Off
Twitter lays off over 300 employees, including co-founder and creative director, Rus Yusupov. With Yusupov's firing, all three original co-founders no longer work at the company.
Creators Meet With Vine Leadership
A total of 18 of the top 50 creators on Vine secretly meet with Karyn Spencer, Vine's Creative Development Lead, in an attempt to negotiate payment terms and product feature update requests. The creators ask for $1.2M each, for a commitment of 12 Vines a month.
Vine Announces Imminent Mobile Shutdown
The Vine Team publishes a brief Medium article stating "in the coming months we'll be discontinuing the mobile app."
Vine Is shutdown, 'Vine Camera' Is Released
Vine as a stand alone social network is officially dead. Vine Camera takes it's place, allowing users to shoot the same video loops but now they can only either be saved to a users camera roll or posted directly on Twitter.
Announcement of Vine Archive
Why Did Vine Shut Down?
In early 2013, Vine's 6-second, looping video app seemed to have the short-form, social video market on lock.
It took just a couple months after launch to become the number one free app in the IOS App Store, and just 7 months from launch to reach 40 million registered users.
Vine was on a rocket ship.
Analysts estimated user growth was over 400% during first three quarters of 2013, making it the fastest growing app on the planet. For context, Instagram's user growth over that same period was 130%.
As an aside, a decade later the definition of what constitutes a new social app being on a 'rocket ship' growth trajectory has radically changed. Look no further than Mark Zuckerberg's 2023 Twitter competitor 'Threads', which eclipsed 100 million users in less than 5 days post launch!
But with the same intensity as their early growth, things would ultimately start to fall apart.
So, what happened to Vine?
As with most failed businesses, multiple external factors and internal missteps played meaningful roles in Vine's demise…
Lack Of Revenue
There's a saying in business that "revenue solves all problems".
Strangely enough, Twitter didn't have a real strategy to monetize Vine. And as a result (and by design) the platform never generated revenue.
Leadership understood that Vine was a valuable asset from the perspective of driving additional user growth for Twitter. But even two years post launch, and after eclipsing 100 million monthly users, Vine's head of user experience Jason Mante said:
"Would we like to make money sometime? Sure, of course. With Vine we're focused on making sure we make an amazing product. We're just two years old — we're still pretty new. We want to improve the experience and make it amazing."

– Lynley, Matthew. "With 100 Million People Watching Vine Videos Every Month, Jason Mante Says Monetization Still Isn't the Focus." TechCrunch, 5 May 2015, techcrunch.com/2015/05/05/with-100-million-people-watching-vine-videos-every-month-jason-mante-says-monetization-still-isnt-the-focus/. Accessed 9 Aug. 2023.
That's not to say that monetizing a 6-second video app is easy. Nor is it to say that it is unusual for a social app to prioritize user growth over everything else.
But the reality is, Twitter itself has struggled to reach and maintain profitability since inception.
The existence of Vine, a standalone service that was costing Twitter money and resources, became that much more difficult for leadership to justify during downturns.
Short-form Video Competition
It's true that Vine had explosive early user growth, but the battle for short-form video content was far from undisputed.
Snapchat and Instagram both fought for and extracted meaningful market share in this space.
Snapchat officially launched in September of 2011 but didn't introduce their 10-second video feature until December 2012.
Not long thereafter in June of 2013, Instagram announced a new 15-second video feature to their 130 million monthly users at the time.
Both platforms targeted the same user demographic base and offered unique filters and features that were not available on Vine.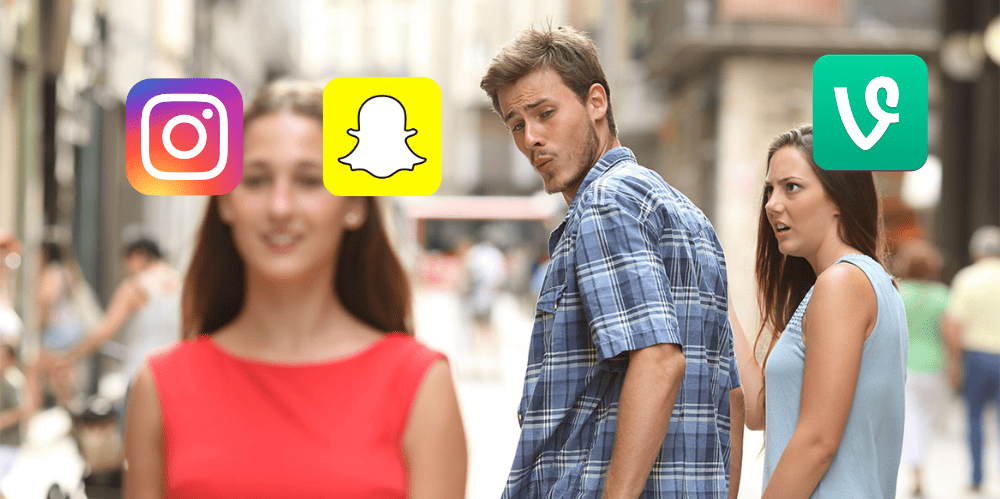 Video uploads and engagement on Vine started to fall off a cliff.
Around June 2013 for example, the app had 30 million monthly video uploads. Just six month later in December, that number was below 6 million.
Growth metrics mostly stagnated from there and ultimately began to consistently decline.
Later, in early 2015 (despite insisting they remained committed to Vine), Twitter launched their own native 30-second video feature. To some, this was a head-scratching move as it positioned Twitter to effectively compete with itself.
Leadership Turnover
Winning in the social media startup world is exceedingly difficult. It's even more difficult without consistent leadership.
Leadership changes create uncertainty and pose significant risks to any business. In fact, studies have shown that nearly half of leadership transitions fail.
Not great news for Vine, who seemed to be in a permanent state of transition.
Within just a few months of each other in 2014, co-founders Dom Hoffman and Colin Kroll stepped down from the general manager role and entered advisory positions.
After Kroll, the then Director of Product Management at Vine, Jason Toff stepped in. Toff would then be replaced as general manager a little over a year later by Hannah Donovan in May 2015.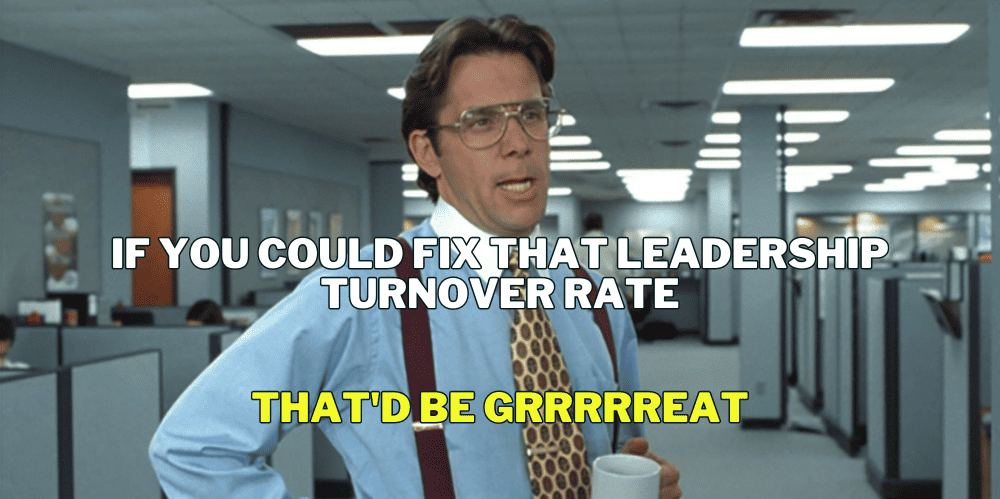 While Vine played leadership musical chairs, parent company Twitter was going through its own changes. Those changes came to a head on October, 5th 2015 with Jack Dorsey being named CEO.
Dorsey's first order of business? Laying off more than 300 employees, including Vine's creative director Rus Yusupov, the third and final co-founder to remain at the company,
Lack of clear and consistent leadership seemed to plague Vine throughout its existence and undoubtedly played a hand in its downfall.
Creator Community Revolt
Perhaps Vine's biggest failure was its poor treatment of the creator community.
From KingBach (Andrew King Bachelor), Nash Grier, LeLe Pons, Shawn Mendes and beyond – Vine helped an entire cohort of largely unknown creators, become genuinely famous.
But equally, Vine owed most of its growth and future success to the very content this now famous cohort were creating. Leadership simply failed to appreciate and act on this important reality.
One step in the right direction took place on February 11, 2015 when Twitter acquired Niche. As a social media talent agency, Niche helped bridge the gap between ad sponsors and Vine content creators.
But other platforms like YouTube, offered a more direct and straightforward monetization pathway.
There was also the issue of Vine being extremely slow to upgrade in-app features.
Top creators had long requested better tools to more effectively deal with harassment. They also sought improved video editing capabilities and the ability to add links to their content. Their requests mostly fell on deaf ears.
These long-standing issues, combined with slowing growth and declining views, led to high-profile influencers systematically driving their fanbases over to Instagram, YouTube, Facebook and Snapchat.
The writing was on the wall. Vine was dying.
As a final measure, in Fall of 2015 a group of top creators secretly met with Vine's Creative Development Lead. They requested $1.2M each for a commitment of 12 Vines a month, in addition to a number of product feature updates.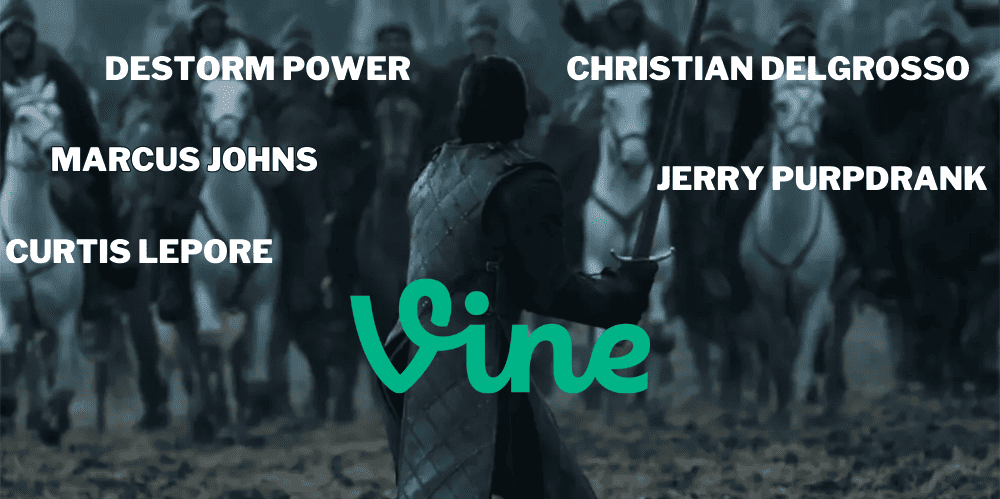 The deal was rejected.
It's been argued, and I tend to agree, that accepting the deal would not have been enough to save Vine. The damage had already been done and the time to act had long past.
In the end, Vine fumbled its opportunity to help shape and define the future of the creator economy.
Final Word
In October 2016, Rus Yusupov tweeted "Don't sell your company".
It's was no secret that all three co-founders were unhappy with Twitter's lack of support. Unsurprisingly, the trio were quick to jump back on the startup train.
By 2017, Rus Yusupov and Colin Kroll had already launched the viral mobile trivia game HQ. At its height, over 2 million nightly users were tuning in.
Tragically in 2018, Kroll was found dead due to an overdose in his Manhattan apartment. The last game of HQ Trivia would ultimately be played in November 2022.
Dom Hoffman started work in 2017 on a Vine successor called Byte. But by the time it launched in 2020, TikTok had already exploded. Hoffman would later sell Byte to another TikTok competitor, Clash in 2021.
Jack Dorsey has since conceded that shuttering Vine was his "biggest regret".
All eyes are now on Elon Musk, who after taking over Twitter in late 2022 hinted at reviving the cult classic. Can Musk succeed where Dorsey failed?
Only time will tell…
Hey, I'm Keith! Since 2011, I've been working for and with startups. More recently, I've founded a few websites and rediscovered my love for storytelling. Startup Stumbles is where I get to fuse these two passions. I hope you'll discover what I have – that failures are often far more informative and interesting than accomplishments.