It takes a unique blend of tenacity and entrepreneurship to transform a debilitating diagnosis into a spark that ignites a legitimate business.
That's exactly what Addison LaBonte has done with Organically Addison and her portfolio of websites in the food niche.
Through the process of overcoming her Compartment Syndrome symptoms with a gluten-free diet, she discovered a deep love and passion for cooking and baking. Over the past 5 years, she has shared her story and turned this newfound passion into a cash flowing machine.
In this piece, she breaks down how she started her business, her growth trajectory over the years and her more recent struggles with the September 2023 Google Helpful Content Update (HCU).
She also offers words of advice for site owners and founders, revails the resources and tools that keep her company ticking and shares her dreams for what the future will hold.
What Addison has built in such a short period of time is beyond impressive and I look forward to following her post-HCU comeback.
Tell Us About Yourself and the Business You Started.
My name is Addison LaBonte and I own and operate 4 websites in the food niche.
I started my first website, Organically Addison, in late 2018. I've always enjoyed cooking and baking, but after learning I needed to become gluten free in 2016, I had to relearn how to cook and bake.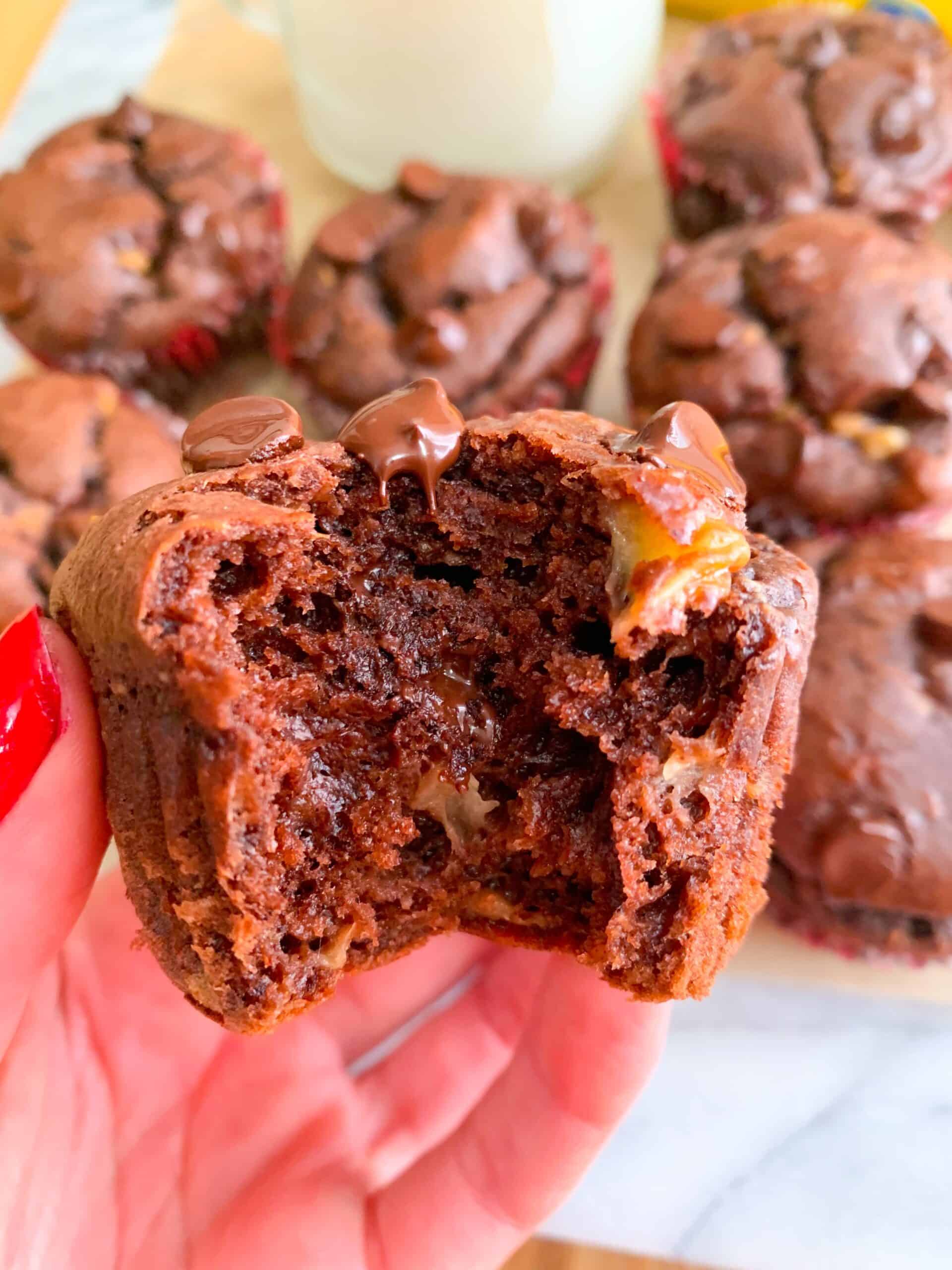 I fell in love with being in the kitchen again and taught myself how to make healthier recipes.
"Starting a blog has taught me many, many things that I never thought I'd be doing. Food photography is one of them! I had never picked up a DSLR camera before 2020, but I taught myself how to use one. One of my favorite parts about being a business owner is the constant and continuous learning."
My website exploded in 2020 when everyone was home cooking and looking for wholesome options. At the same time, I went from working 40 hours in finance to working from home.
It was then I decided to treat this like a business, not a hobby.
Fast forward to early 2023 and I was excited for a new challenge. I had decided to either invest in real estate or start a second website from scratch.
Then, I listened to a podcast about buying websites. I was skeptical but intrigued. In 2023 thus far, I have purchased 3 websites. This has forced me to outsource and build a team.
Today, I have a virtual assistant, two food photographers, and a content writer.
Who or What Inspired You to Start Organically Addison and How Did You Land on the Idea?
In 2016, I was diagnosed with Compartment Syndrome. Essentially, I was experiencing debilitating pain and numbness while running.
My doctor recommended surgery. I refused and tried to find a more holistic approach.
Thankfully, my aunt is a fellow marathon runner and gluten free eater. She recommended becoming gluten free to feel better.
I quit cold turkey. Within 7 days, my life was changed.
I had no more pain or numbness. I didn't get weekly headaches or daily brain fog. I knew right then and there that I wanted to share my story.
"I've always been incredibly driven and ambitious, but I didn't become a risk taker until I started my business. Therefore, I never thought I would become an entrepreneur. Now, I cannot imagine working for someone else."
In order to succeed in this field, I listened to hours and hours (probably months and months!) of YouTube videos and podcasts.
Some of my favorites include Eat Blog Talk, Food Blogger Pro, Smart Influencer Podcast and Ed Mylett Show. The Ed Mylett Show is my favorite for motivational speaking and I always feel more inspired after those episodes.
I knew nothing about websites, coding, SEO, or how to monetize an online business. It's been incredibly rewarding to learn everything.
What Has Your Growth Trajectory Been Like?
I didn't start making money from my website until late 2020, early 2021.
Leading up to this, I had posted every single day on Instagam and Facebook to build an audience. Once I began to monetize, things took off quickly.
This was also the same time I was learning SEO. My website experienced huge growth.
In March 2021, my website made about $300. By December 2021, it made over $7K just from advertisements.
Since then, it has continued to climb into the mid 5 figures per month.
Every month my first website receives over 500,000 pageviews. For the 4 websites, my portfolio receives over 1,000,000 pageviews.
Describe the Most Significant Failure, Setback or Stumbling Block You've Faced Along the Path to Growing Your Business.
In September 2023, three of my sites were negatively impacted by the Google Helpful Content Update (HCU).
Overnight, two of my sites lost 50% of organic traffic and one of my sites lost 30%.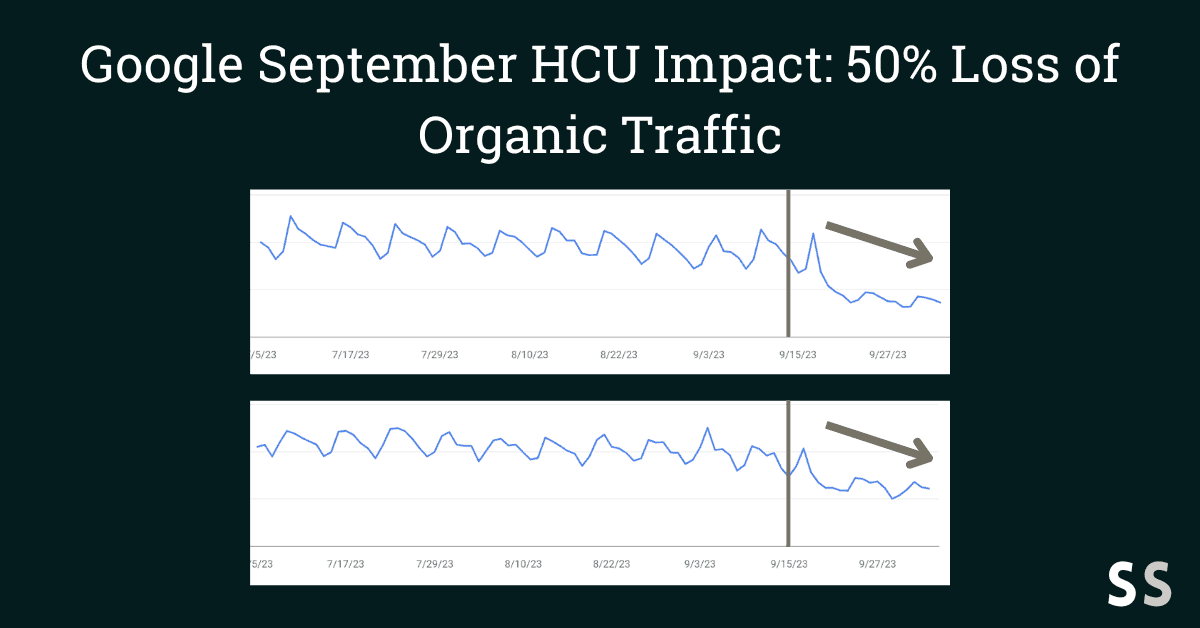 It is very unsettling to lose that much revenue overnight. Seeing my revenue and page views go down so dramatically was sickening.
It reminded me that I need to diversify my income streams and not solely rely on traffic from Google.
How Are You Tackling the Issue Today?
I am still working through this issue at time of publication.
To rebound from this setback, I have been thoroughly analyzing the posts that lost the most traffic and why.
"I look at the other websites that Google is now ranking ahead of mine and ask myself 'what does this site do better than mine?' Then, I am updating and making my content better for my audience."
I have listened to podcasts about this Google update. In addition, I follow several SEO experts on Twitter and have seen their posts describing how to evaluate damage and how to recover.
I love the Blogging Millionaire podcast by Brandon Gaille. I also follow Niche Twins, Niche Site Lady and Nina Clapperton on Twitter and they all regularly publish reports about what is and isn't working with SEO and the online publishing world.
These resources have been helpful in combating the latest Google update.
If You Could Only Choose a Single Lesson Learned From This Experience to Pass On to Other Founders, What Would It Be?
Diversify your income!
Unfortunately and fortunately, things can change overnight. Do not put all of your eggs in one basket.
Where Do You See Yourself and Your Business in the Next 3 to 5 Years?
In the next 3 to 5 years, my dream is to launch my own brand.
For years, my audience has been asking me where they can buy my products. Up until now, they can't.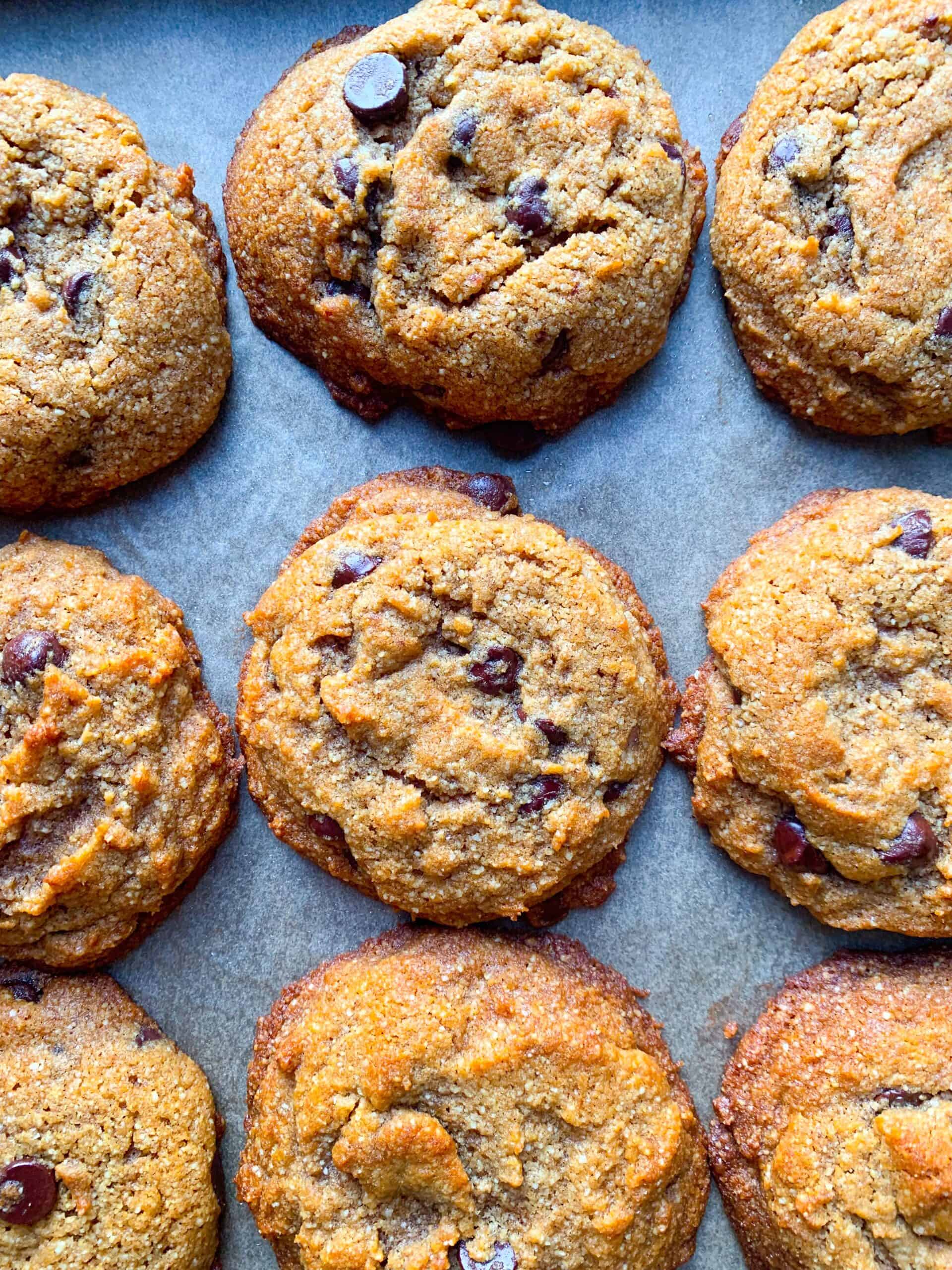 My goal is to have my own brand of gluten free baked goods in grocery stores, restaurants and for sale online.
What Resources Could You and Your Business Not Live Without?
My websites have a slew of plugins which help them run quickly, efficiently and easily.
Day to day, I rely on my WordPress support team (iMark Interactivate), WordPress, food blogging podcasts, WordPress Recipe Maker, Yoast and more.
I also use and love ConvertKit for email and have recently been able to monetize my email list.
There are a lot of moving pieces to this business!
Where Can Stumblers Go to Learn More?
Websites:
Personal:
Hey, I'm Keith! Since 2011, I've been working for and with startups. More recently, I've founded a few websites and rediscovered my love for storytelling. Startup Stumbles is where I get to fuse these two passions. I hope you'll discover what I have – that failures are often far more informative and interesting than accomplishments.